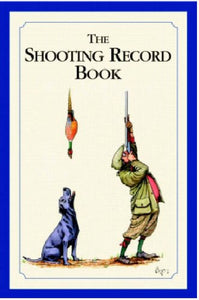 Hardback - 96 pages
At last, the most useful gift and piece of kit for every shooting enthusiast.
This sturdy hardcover book is designed to fit in any shooting jacket and is invaluable to record the names of Guns, the weather conditions and not least of all, the bag.

An ideal gift for young Shots, and novices - as well as the experienced shooting enthusiast - looking to keep a track of their successes out in the field.

Including shooting seasons, weights and over forty double-page entries, this book will be used again and again to record and recall every type of shooting day from driven game to rough shooting and waterfowling.