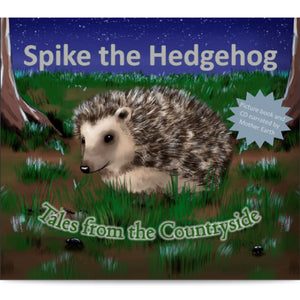 THE BOOK, INCLUDING CD, AND DOWNLOADABLE AUDIO FILES WITH EVERY PURCHASE.
Spike could be the next prickly friend you find in our garden, keeping all the bugs at bay. This is a story of Spike's adventure to find somewhere new to call home and the challenges he finds on his way. The story doesn't end there as we've provided some top tips so you can support hedgehogs in your own garden.

Narrated by Mother Earth, your children can listen and read along to this charming story whilst learning to be more hedgehog aware. Accompanied by an original score, and beautiful illustrations, this story is sure to delight and educate all who read it.