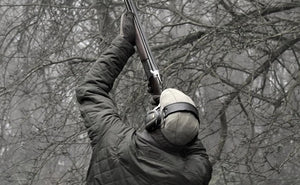 Save 15% on our most complete package and get insured
GWCT Premium Online Members receive exactly the same benefits as our Premium Members, only we send you digital copies of our regular members' magazine and Annual Review instead of paper copies. We save on printing and postage costs and pass that saving directly onto you.
As a GWCT Premium Online member, you'll receive a host of exclusive benefits that are ideally suited to those who enjoy the British countryside. You'll also help to conserve it for future generations to enjoy.
What you receive as a Premium member
✓ £10m Public Liability Insurance covering a wide range of sporting and recreational activities including shooting and fishing - coverage starts as soon as you join.

✓ A chance to make your voice heard by taking part in consultations on major issues facing the British countryside
✓ A free copy of 'Working Conservation: How wildlife thrives on land managed for game', worth £12.95

✓ Access to dozens of unique courses and exciting events taking place throughout the year.

✓ Participation in the exclusive members' prize draw raffles including shoot raffles and gun draws.

✓ Free digital copies of Gamewise, our feature-packed magazine, and our Annual Review.

✓ Access to our members' area at the Scottish Game Fair and priority parking.

✓ Regular email updates containing all our latest news and research findings.

✓ The chance to visit our pioneering Allerton Project Farm at Loddington for a guided tour.

✓ You can join your local County Group and get directly involved.

✓ Knowledge that you're helping the British countryside thrive both now and in the future.