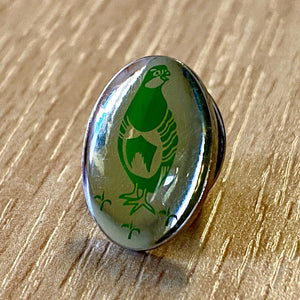 During a recent clearout at HQ, our shop manager Beverley came across a mysterious small bag at the back of the cupboard in the corner of her office.
Inside were 100 shiny pin badges featuring the Game Conservancy Trust logo. For those not in the know, the Game & Wildlife Conservation Trust was known as the Game Conservancy Trust (and the Game Conservancy before that) until it was renamed in 2007. Grab yours now - once they're gone, they're gone!
Measures 1.5cm X 1cm.