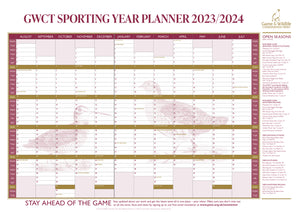 Limited edition - only 100 available
This A1 wall planner (840 x 594mm) is perfect for your office, shoot room or anywhere it's helpful to keep dates to hand.
Running from August to July, it lists the open seasons for game across the UK and is printed on high-quality 170gsm paper. Limited to only 100 available.